Expanded to One 7-Acre Campus for both Cars and Vans.

We moved and improved. Our new facility was designed from the ground up with you in mind, to deliver the shopping and service experience you deserve. We've combined our two City locations, Mercedes-Benz Passenger Cars, formerly on 8th Street and Commercial Vans, formerly on Folsom Street, into a single campus off of Gellert Boulevard in South San Francisco. This has allowed us to create an indoor climate controlled service drive, wide-open showroom, with acres of inventory on display for both New and Previously Owned vehicles. Plus, it has allowed us to dramatically expand our service capacity to grow and extend our service hours for your ease.
Conveniently located off of the 280-Interstate and the Westborough exit, please stop by and visit our all new location at 2233 Gellert Boulevard, South San Francisco. And see for yourself how quick a drive it is, whether you're traveling from downtown, off the Bay or coming up the Peninsula.

Now Open. New Location. Upgraded Amenities. With a Sea of Stars.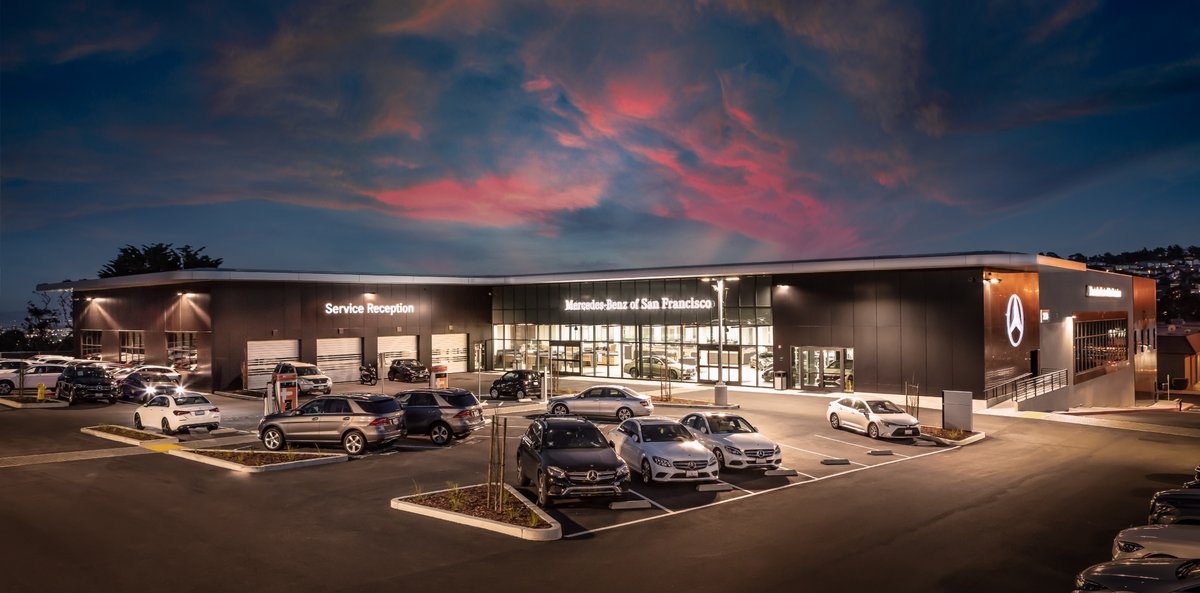 ---